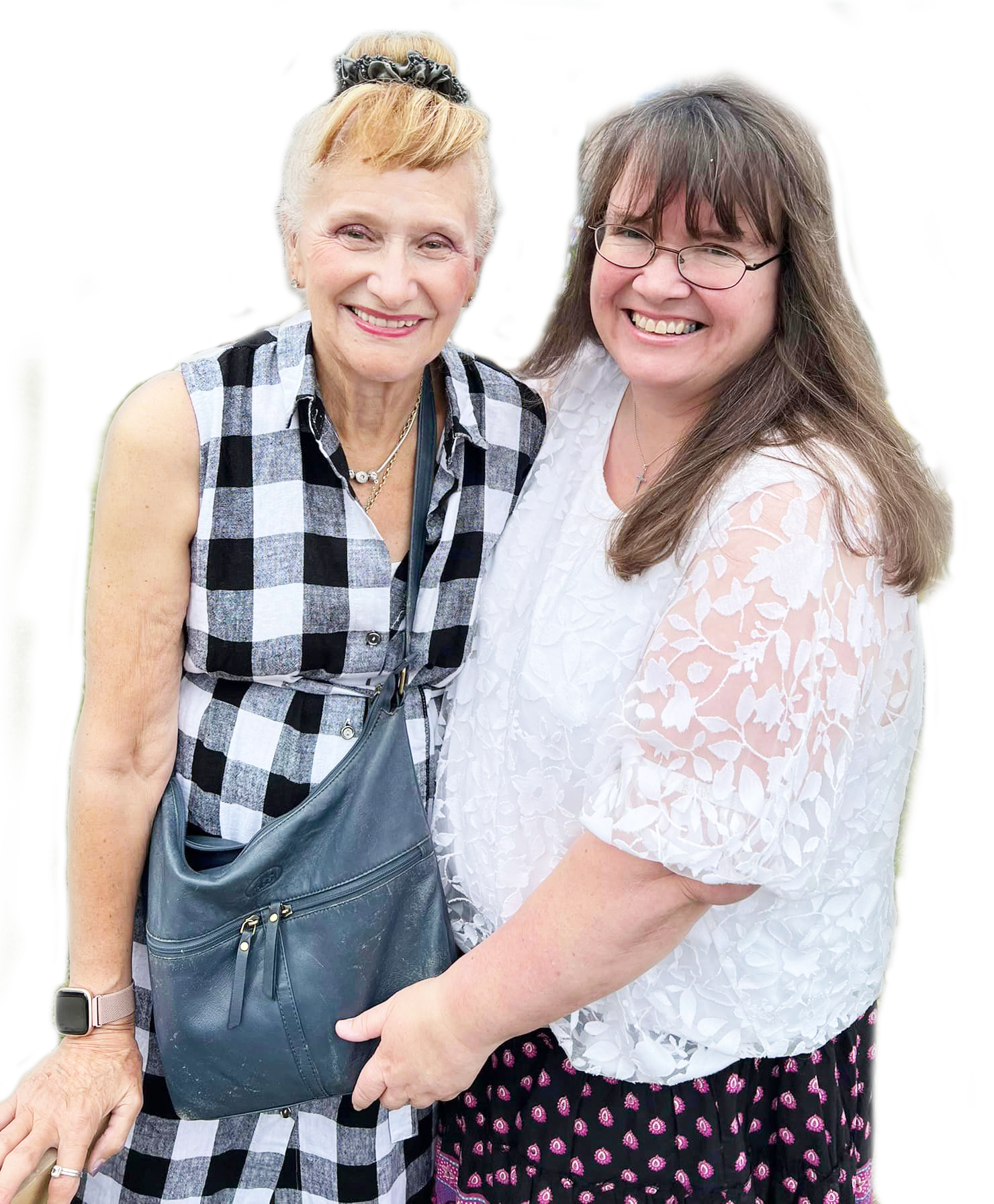 Working with and for 
disabled people and their representatives

in North Tyneside.
---
We deliver activities and events around health and social care, leisure and learning, employability, enterprise and vocation, advice and guidance, sports, arts, music and drama, health and wellbeing informed by ongoing user led consultations and evaluations across all age ranges and areas of work. 


- Dr. Bob Dennis (Chairperson)
Newsletter
Join the North Tyneside Disability Forum Mailing list for up to date news on activities and events - direct to your inbox!
What we do.
---
We enable disabled and able bodied people to come together informally on equal terms to mutual benefit.
How we do it.
---
By the provision of accessible and supported activities, events and opportunities.
When we do it.
---
The forum run events and activities in the morning, afternoon evening and weekends.
Who uses it?
---
People of all ages who are disadvantaged by some aspect of disability and/or ill health
Where we are.
---
Our Center is in Shiremoor, North Tyneside - the NTDF Centre to be precise! See the map below.
Can I join in?
---
Absolutely! Our service grows by word of mouth, family, friends, neighbours and/or other services - people come to us by choice and not direction.
September 2023
Monday
Tuesday
Wednesday
Thursday
Friday
Saturday
Sunday

Friday September 1 1

10:00 am – 12:00 pm Beauty

10:00 am – 12:00 pm

Beauty

11:00 am – 3:00 pm Drop In
11:00 am – 3:00 pm Gardening Group
11:00 am – 1:00 pm Knit, natter & craft
11:00 am – 12:00 pm Relaxation
11:00 am – 12:00 pm Toddlers
12:00 pm – 3:00 pm Annual General Meeting
12:00 pm – 1:00 pm Toddlers
1:30 pm – 2:30 pm Young Adults Music Workshop

Saturday September 2 2

Sunday September 3 3

Monday September 4 4

Tuesday September 5 5

11:00 am – 3:00 pm Community Cafe Open

Wednesday September 6 6

11:00 am – 3:00 pm Community Cafe Open
11:15 am – 12:15 pm Bingo - via Zoom and Centre
11:30 am – 12:00 pm Therabands (Intermediate/Advanced)
12:00 pm – 1:00 pm Recorders ensemble
12:15 pm – 1:00 pm Fit & Fun - Gentle Exercise

Thursday September 7 7

11:00 am – 4:00 pm Hair by Erin @ The Salon

11:00 am – 4:00 pm

Hair by Erin @ The Salon

11:30 am – 12:30 pm Clog Dancing (Intermediate/Advanced)
11:30 am – 3:00 pm Community Cafe Open
1:45 pm – 2:15 pm Piano 1 to 1
2:15 pm – 3:15 pm Choir (Intermediate/Advanced)
6:00 pm – 8:30 pm Children & Young People Activities

6:00 pm – 8:30 pm

Children & Young People Activities

Must be booked, speak with Tracy Anderson

Friday September 8 8

10:00 am – 12:00 pm Beauty

10:00 am – 12:00 pm

Beauty

11:00 am – 3:00 pm Drop In
11:00 am – 3:00 pm Gardening Group
11:00 am – 1:00 pm Knit, natter & craft
11:00 am – 12:00 pm Relaxation
11:00 am – 12:00 pm Toddlers
12:00 pm – 1:00 pm Toddlers
1:30 pm – 2:30 pm Young Adults Music Workshop

Saturday September 9 9

Sunday September 10 10

Monday September 11 11

Tuesday September 12 12

11:00 am – 3:00 pm Community Cafe Open

Wednesday September 13 13

11:00 am – 3:00 pm Community Cafe Open
11:15 am – 12:15 pm Bingo - via Zoom and Centre
11:30 am – 12:00 pm Therabands (Intermediate/Advanced)
12:00 pm – 1:00 pm Recorders ensemble
12:15 pm – 1:00 pm Fit & Fun - Gentle Exercise

Thursday September 14 14

11:00 am – 4:00 pm Hair by Erin @ The Salon

11:00 am – 4:00 pm

Hair by Erin @ The Salon

11:30 am – 12:30 pm Clog Dancing (Intermediate/Advanced)
11:30 am – 3:00 pm Community Cafe Open
1:45 pm – 2:15 pm Piano 1 to 1
2:15 pm – 3:15 pm Choir (Intermediate/Advanced)
6:00 pm – 8:30 pm Children & Young People Activities

6:00 pm – 8:30 pm

Children & Young People Activities

Must be booked, speak with Tracy Anderson

Friday September 15 15

10:00 am – 12:00 pm Beauty

10:00 am – 12:00 pm

Beauty

11:00 am – 3:00 pm Drop In
11:00 am – 3:00 pm Gardening Group
11:00 am – 1:00 pm Knit, natter & craft
11:00 am – 12:00 pm Relaxation
11:00 am – 12:00 pm Toddlers
12:00 pm – 1:00 pm Toddlers
1:30 pm – 2:30 pm Young Adults Music Workshop

Saturday September 16 16

Sunday September 17 17

Monday September 18 18

Tuesday September 19 19

11:00 am – 3:00 pm Community Cafe Open

Wednesday September 20 20

11:00 am – 3:00 pm Community Cafe Open
11:15 am – 12:15 pm Bingo - via Zoom and Centre
11:30 am – 12:00 pm Therabands (Intermediate/Advanced)
12:00 pm – 1:00 pm Recorders ensemble
12:15 pm – 1:00 pm Fit & Fun - Gentle Exercise

Thursday September 21 21

11:00 am – 4:00 pm Hair by Erin @ The Salon

11:00 am – 4:00 pm

Hair by Erin @ The Salon

11:30 am – 12:30 pm Clog Dancing (Intermediate/Advanced)
11:30 am – 3:00 pm Community Cafe Open
1:45 pm – 2:15 pm Piano 1 to 1
2:15 pm – 3:15 pm Choir (Intermediate/Advanced)
6:00 pm – 8:30 pm Children & Young People Activities

6:00 pm – 8:30 pm

Children & Young People Activities

Must be booked, speak with Tracy Anderson

Friday September 22 22

10:00 am – 12:00 pm Beauty

10:00 am – 12:00 pm

Beauty

11:00 am – 3:00 pm Drop In
11:00 am – 3:00 pm Gardening Group
11:00 am – 1:00 pm Knit, natter & craft
11:00 am – 12:00 pm Relaxation
11:00 am – 12:00 pm Toddlers
12:00 pm – 1:00 pm Toddlers
1:30 pm – 2:30 pm Young Adults Music Workshop

Saturday September 23 23

Sunday September 24 24

Monday September 25 25

Tuesday September 26 26

11:00 am – 3:00 pm Community Cafe Open

Wednesday September 27 27

11:00 am – 3:00 pm Community Cafe Open
11:15 am – 12:15 pm Bingo - via Zoom and Centre
11:30 am – 12:00 pm Therabands (Intermediate/Advanced)
12:00 pm – 1:00 pm Recorders ensemble
12:15 pm – 1:00 pm Fit & Fun - Gentle Exercise

Thursday September 28 28

11:00 am – 4:00 pm Hair by Erin @ The Salon

11:00 am – 4:00 pm

Hair by Erin @ The Salon

11:30 am – 12:30 pm Clog Dancing (Intermediate/Advanced)
11:30 am – 3:00 pm Community Cafe Open
1:45 pm – 2:15 pm Piano 1 to 1
2:15 pm – 3:15 pm Choir (Intermediate/Advanced)
6:00 pm – 8:30 pm Children & Young People Activities

6:00 pm – 8:30 pm

Children & Young People Activities

Must be booked, speak with Tracy Anderson

Friday September 29 29

10:00 am – 12:00 pm Beauty

10:00 am – 12:00 pm

Beauty

11:00 am – 3:00 pm Drop In
11:00 am – 3:00 pm Gardening Group
11:00 am – 1:00 pm Knit, natter & craft
11:00 am – 12:00 pm Relaxation
11:00 am – 12:00 pm Toddlers
12:00 pm – 1:00 pm Toddlers
1:30 pm – 2:30 pm Young Adults Music Workshop

Saturday September 30 30
October 2023
Monday
Tuesday
Wednesday
Thursday
Friday
Saturday
Sunday

Sunday October 1 1

Monday October 2 2

Tuesday October 3 3

11:00 am – 3:00 pm Community Cafe Open

Wednesday October 4 4

11:00 am – 3:00 pm Community Cafe Open
11:15 am – 12:15 pm Bingo - via Zoom and Centre
11:30 am – 12:00 pm Therabands (Intermediate/Advanced)
12:00 pm – 1:00 pm Recorders ensemble
12:15 pm – 1:00 pm Fit & Fun - Gentle Exercise

Thursday October 5 5

11:00 am – 4:00 pm Hair by Erin @ The Salon

11:00 am – 4:00 pm

Hair by Erin @ The Salon

11:30 am – 12:30 pm Clog Dancing (Intermediate/Advanced)
11:30 am – 3:00 pm Community Cafe Open
1:45 pm – 2:15 pm Piano 1 to 1
2:15 pm – 3:15 pm Choir (Intermediate/Advanced)
6:00 pm – 8:30 pm Children & Young People Activities

6:00 pm – 8:30 pm

Children & Young People Activities

Must be booked, speak with Tracy Anderson

Friday October 6 6

10:00 am – 12:00 pm Beauty

10:00 am – 12:00 pm

Beauty

11:00 am – 3:00 pm Drop In
11:00 am – 3:00 pm Gardening Group
11:00 am – 1:00 pm Knit, natter & craft
11:00 am – 12:00 pm Relaxation
11:00 am – 12:00 pm Toddlers
12:00 pm – 1:00 pm Toddlers
1:30 pm – 2:30 pm Young Adults Music Workshop

Saturday October 7 7

Sunday October 8 8

Monday October 9 9

Tuesday October 10 10

11:00 am – 3:00 pm Community Cafe Open

Wednesday October 11 11

11:00 am – 3:00 pm Community Cafe Open
11:15 am – 12:15 pm Bingo - via Zoom and Centre
11:30 am – 12:00 pm Therabands (Intermediate/Advanced)
12:00 pm – 1:00 pm Recorders ensemble
12:15 pm – 1:00 pm Fit & Fun - Gentle Exercise

Thursday October 12 12

11:00 am – 4:00 pm Hair by Erin @ The Salon

11:00 am – 4:00 pm

Hair by Erin @ The Salon

11:30 am – 12:30 pm Clog Dancing (Intermediate/Advanced)
11:30 am – 3:00 pm Community Cafe Open
1:45 pm – 2:15 pm Piano 1 to 1
2:15 pm – 3:15 pm Choir (Intermediate/Advanced)
6:00 pm – 8:30 pm Children & Young People Activities

6:00 pm – 8:30 pm

Children & Young People Activities

Must be booked, speak with Tracy Anderson

Friday October 13 13

10:00 am – 12:00 pm Beauty

10:00 am – 12:00 pm

Beauty

11:00 am – 3:00 pm Drop In
11:00 am – 3:00 pm Gardening Group
11:00 am – 1:00 pm Knit, natter & craft
11:00 am – 12:00 pm Relaxation
11:00 am – 12:00 pm Toddlers
12:00 pm – 1:00 pm Toddlers
1:30 pm – 2:30 pm Young Adults Music Workshop

Saturday October 14 14

Sunday October 15 15

Monday October 16 16

Tuesday October 17 17

11:00 am – 3:00 pm Community Cafe Open

Wednesday October 18 18

11:00 am – 3:00 pm Community Cafe Open
11:15 am – 12:15 pm Bingo - via Zoom and Centre
11:30 am – 12:00 pm Therabands (Intermediate/Advanced)
12:00 pm – 1:00 pm Recorders ensemble
12:15 pm – 1:00 pm Fit & Fun - Gentle Exercise

Thursday October 19 19

11:00 am – 4:00 pm Hair by Erin @ The Salon

11:00 am – 4:00 pm

Hair by Erin @ The Salon

11:30 am – 12:30 pm Clog Dancing (Intermediate/Advanced)
11:30 am – 3:00 pm Community Cafe Open
1:45 pm – 2:15 pm Piano 1 to 1
2:15 pm – 3:15 pm Choir (Intermediate/Advanced)
6:00 pm – 8:30 pm Children & Young People Activities

6:00 pm – 8:30 pm

Children & Young People Activities

Must be booked, speak with Tracy Anderson

Friday October 20 20

10:00 am – 12:00 pm Beauty

10:00 am – 12:00 pm

Beauty

11:00 am – 3:00 pm Drop In
11:00 am – 3:00 pm Gardening Group
11:00 am – 1:00 pm Knit, natter & craft
11:00 am – 12:00 pm Relaxation
11:00 am – 12:00 pm Toddlers
12:00 pm – 1:00 pm Toddlers
1:30 pm – 2:30 pm Young Adults Music Workshop

Saturday October 21 21

Sunday October 22 22

Monday October 23 23

Tuesday October 24 24

11:00 am – 3:00 pm Community Cafe Open

Wednesday October 25 25

11:00 am – 3:00 pm Community Cafe Open
11:15 am – 12:15 pm Bingo - via Zoom and Centre
11:30 am – 12:00 pm Therabands (Intermediate/Advanced)
12:00 pm – 1:00 pm Recorders ensemble
12:15 pm – 1:00 pm Fit & Fun - Gentle Exercise

Thursday October 26 26

11:00 am – 4:00 pm Hair by Erin @ The Salon

11:00 am – 4:00 pm

Hair by Erin @ The Salon

11:30 am – 12:30 pm Clog Dancing (Intermediate/Advanced)
11:30 am – 3:00 pm Community Cafe Open
1:45 pm – 2:15 pm Piano 1 to 1
2:15 pm – 3:15 pm Choir (Intermediate/Advanced)
6:00 pm – 8:30 pm Children & Young People Activities

6:00 pm – 8:30 pm

Children & Young People Activities

Must be booked, speak with Tracy Anderson

Friday October 27 27

10:00 am – 12:00 pm Beauty

10:00 am – 12:00 pm

Beauty

11:00 am – 3:00 pm Drop In
11:00 am – 3:00 pm Gardening Group
11:00 am – 1:00 pm Knit, natter & craft
11:00 am – 12:00 pm Relaxation
11:00 am – 12:00 pm Toddlers
12:00 pm – 3:00 pm Hallowe'en Party
12:00 pm – 1:00 pm Toddlers
1:30 pm – 2:30 pm Young Adults Music Workshop

Saturday October 28 28

Sunday October 29 29

Monday October 30 30

Tuesday October 31 31

10:00 am – 2:00 pm Community Cafe Open
November 2023
Monday
Tuesday
Wednesday
Thursday
Friday
Saturday
Sunday

Wednesday November 1 1

10:00 am – 2:00 pm Community Cafe Open
10:15 am – 11:15 am Bingo - via Zoom and Centre
10:30 am – 11:00 am Therabands (Intermediate/Advanced)
11:00 am – 12:00 pm Recorders ensemble
11:15 am – 12:00 pm Fit & Fun - Gentle Exercise

Thursday November 2 2

10:00 am – 3:00 pm Hair by Erin @ The Salon

10:00 am – 3:00 pm

Hair by Erin @ The Salon

10:30 am – 11:30 am Clog Dancing (Intermediate/Advanced)
10:30 am – 2:00 pm Community Cafe Open
12:45 pm – 1:15 pm Piano 1 to 1
1:15 pm – 2:15 pm Choir (Intermediate/Advanced)
5:00 pm – 7:30 pm Children & Young People Activities

5:00 pm – 7:30 pm

Children & Young People Activities

Must be booked, speak with Tracy Anderson

Friday November 3 3

9:00 am – 11:00 am Beauty
10:00 am – 2:00 pm Drop In
10:00 am – 2:00 pm Gardening Group
10:00 am – 12:00 pm Knit, natter & craft
10:00 am – 11:00 am Relaxation
10:00 am – 11:00 am Toddlers
11:00 am – 12:00 pm Toddlers
12:30 pm – 1:30 pm Young Adults Music Workshop

Saturday November 4 4

Sunday November 5 5

Monday November 6 6

Tuesday November 7 7

10:00 am – 2:00 pm Community Cafe Open

Wednesday November 8 8

10:00 am – 2:00 pm Community Cafe Open
10:15 am – 11:15 am Bingo - via Zoom and Centre
10:30 am – 11:00 am Therabands (Intermediate/Advanced)
11:00 am – 12:00 pm Recorders ensemble
11:15 am – 12:00 pm Fit & Fun - Gentle Exercise

Thursday November 9 9

10:00 am – 3:00 pm Hair by Erin @ The Salon

10:00 am – 3:00 pm

Hair by Erin @ The Salon

10:30 am – 11:30 am Clog Dancing (Intermediate/Advanced)
10:30 am – 2:00 pm Community Cafe Open
12:45 pm – 1:15 pm Piano 1 to 1
1:15 pm – 2:15 pm Choir (Intermediate/Advanced)
5:00 pm – 7:30 pm Children & Young People Activities

5:00 pm – 7:30 pm

Children & Young People Activities

Must be booked, speak with Tracy Anderson

Friday November 10 10

9:00 am – 11:00 am Beauty
10:00 am – 2:00 pm Drop In
10:00 am – 2:00 pm Gardening Group
10:00 am – 12:00 pm Knit, natter & craft
10:00 am – 11:00 am Relaxation
10:00 am – 11:00 am Toddlers
11:00 am – 12:00 pm Toddlers
12:00 pm – 3:00 pm Remembrance Event
12:30 pm – 1:30 pm Young Adults Music Workshop

Saturday November 11 11

Sunday November 12 12

Monday November 13 13

Tuesday November 14 14

10:00 am – 2:00 pm Community Cafe Open

Wednesday November 15 15

10:00 am – 2:00 pm Community Cafe Open
10:15 am – 11:15 am Bingo - via Zoom and Centre
10:30 am – 11:00 am Therabands (Intermediate/Advanced)
11:00 am – 12:00 pm Recorders ensemble
11:15 am – 12:00 pm Fit & Fun - Gentle Exercise

Thursday November 16 16

10:00 am – 3:00 pm Hair by Erin @ The Salon

10:00 am – 3:00 pm

Hair by Erin @ The Salon

10:30 am – 11:30 am Clog Dancing (Intermediate/Advanced)
10:30 am – 2:00 pm Community Cafe Open
12:45 pm – 1:15 pm Piano 1 to 1
1:15 pm – 2:15 pm Choir (Intermediate/Advanced)
5:00 pm – 7:30 pm Children & Young People Activities

5:00 pm – 7:30 pm

Children & Young People Activities

Must be booked, speak with Tracy Anderson

Friday November 17 17

9:00 am – 11:00 am Beauty
10:00 am – 2:00 pm Drop In
10:00 am – 2:00 pm Gardening Group
10:00 am – 12:00 pm Knit, natter & craft
10:00 am – 11:00 am Relaxation
10:00 am – 11:00 am Toddlers
11:00 am – 12:00 pm Toddlers
12:30 pm – 1:30 pm Young Adults Music Workshop

Saturday November 18 18

Sunday November 19 19

Monday November 20 20

Tuesday November 21 21

10:00 am – 2:00 pm Community Cafe Open

Wednesday November 22 22

10:00 am – 2:00 pm Community Cafe Open
10:15 am – 11:15 am Bingo - via Zoom and Centre
10:30 am – 11:00 am Therabands (Intermediate/Advanced)
11:00 am – 12:00 pm Recorders ensemble
11:15 am – 12:00 pm Fit & Fun - Gentle Exercise

Thursday November 23 23

10:00 am – 3:00 pm Hair by Erin @ The Salon

10:00 am – 3:00 pm

Hair by Erin @ The Salon

10:30 am – 11:30 am Clog Dancing (Intermediate/Advanced)
10:30 am – 2:00 pm Community Cafe Open
12:45 pm – 1:15 pm Piano 1 to 1
1:15 pm – 2:15 pm Choir (Intermediate/Advanced)
5:00 pm – 7:30 pm Children & Young People Activities

5:00 pm – 7:30 pm

Children & Young People Activities

Must be booked, speak with Tracy Anderson

Friday November 24 24

All Day Deck the Halls Day - making our centre nice for Christmas with our super volunteers.
9:00 am – 11:00 am Beauty
10:00 am – 2:00 pm Drop In
10:00 am – 2:00 pm Gardening Group
10:00 am – 12:00 pm Knit, natter & craft
10:00 am – 11:00 am Relaxation
10:00 am – 11:00 am Toddlers
11:00 am – 12:00 pm Toddlers
12:30 pm – 1:30 pm Young Adults Music Workshop

Saturday November 25 25

Sunday November 26 26

Monday November 27 27

Tuesday November 28 28

10:00 am – 2:00 pm Community Cafe Open

Wednesday November 29 29

10:00 am – 2:00 pm Community Cafe Open
10:15 am – 11:15 am Bingo - via Zoom and Centre
10:30 am – 11:00 am Therabands (Intermediate/Advanced)
11:00 am – 12:00 pm Recorders ensemble
11:15 am – 12:00 pm Fit & Fun - Gentle Exercise

Thursday November 30 30

All Day Christingle Service and Tree Lighting with Rev Dr Rea Caro 4pm
10:00 am – 3:00 pm Hair by Erin @ The Salon

10:00 am – 3:00 pm

Hair by Erin @ The Salon

10:30 am – 11:30 am Clog Dancing (Intermediate/Advanced)
10:30 am – 2:00 pm Community Cafe Open
12:45 pm – 1:15 pm Piano 1 to 1
1:15 pm – 2:15 pm Choir (Intermediate/Advanced)
5:00 pm – 7:30 pm Children & Young People Activities

5:00 pm – 7:30 pm

Children & Young People Activities

Must be booked, speak with Tracy Anderson
December 2023
Monday
Tuesday
Wednesday
Thursday
Friday
Saturday
Sunday

Friday December 1 1

9:00 am – 11:00 am Beauty
10:00 am – 2:00 pm Drop In
10:00 am – 2:00 pm Gardening Group
10:00 am – 12:00 pm Knit, natter & craft
11:00 am – 12:00 pm Toddlers
12:00 pm – 3:00 pm Christmas Party
12:30 pm – 1:30 pm Young Adults Music Workshop

Saturday December 2 2

All Day Staff Trip to Edinburgh

Sunday December 3 3

Monday December 4 4

Tuesday December 5 5

10:00 am – 2:00 pm Community Cafe Open

Wednesday December 6 6

10:00 am – 2:00 pm Community Cafe Open
10:15 am – 11:15 am Bingo - via Zoom and Centre
10:30 am – 11:00 am Therabands (Intermediate/Advanced)
11:00 am – 12:00 pm Recorders ensemble
11:15 am – 12:00 pm Fit & Fun - Gentle Exercise

Thursday December 7 7

10:00 am – 3:00 pm Hair by Erin @ The Salon

10:00 am – 3:00 pm

Hair by Erin @ The Salon

10:30 am – 11:30 am Clog Dancing (Intermediate/Advanced)
10:30 am – 2:00 pm Community Cafe Open
12:45 pm – 1:15 pm Piano 1 to 1
1:15 pm – 2:15 pm Choir (Intermediate/Advanced)
5:00 pm – 7:30 pm Children & Young People Activities

5:00 pm – 7:30 pm

Children & Young People Activities

Must be booked, speak with Tracy Anderson

Friday December 8 8

9:00 am – 11:00 am Beauty
10:00 am – 2:00 pm Drop In
10:00 am – 2:00 pm Gardening Group
10:00 am – 12:00 pm Knit, natter & craft
11:00 am – 12:00 pm Toddlers
12:00 pm – 3:00 pm

12:00 pm – 3:00 pm

NTDF Members Christmas Party by invitation only.

12:30 pm – 1:30 pm Young Adults Music Workshop

Saturday December 9 9

Sunday December 10 10

Monday December 11 11

Tuesday December 12 12

10:00 am – 2:00 pm Community Cafe Open

Wednesday December 13 13

10:00 am – 2:00 pm Community Cafe Open
10:15 am – 11:15 am Bingo - via Zoom and Centre
10:30 am – 11:00 am Therabands (Intermediate/Advanced)
11:00 am – 12:00 pm Recorders ensemble
11:15 am – 12:00 pm Fit & Fun - Gentle Exercise

Thursday December 14 14

10:00 am – 3:00 pm Hair by Erin @ The Salon

10:00 am – 3:00 pm

Hair by Erin @ The Salon

10:30 am – 11:30 am Clog Dancing (Intermediate/Advanced)
10:30 am – 2:00 pm Community Cafe Open
12:45 pm – 1:15 pm Piano 1 to 1
1:15 pm – 2:15 pm Choir (Intermediate/Advanced)
5:00 pm – 7:30 pm Children & Young People Activities

5:00 pm – 7:30 pm

Children & Young People Activities

Must be booked, speak with Tracy Anderson

Friday December 15 15

9:00 am – 11:00 am Beauty
10:00 am – 2:00 pm Drop In
10:00 am – 2:00 pm Gardening Group
10:00 am – 12:00 pm Knit, natter & craft
11:00 am – 12:00 pm Toddlers
12:30 pm – 1:30 pm Young Adults Music Workshop

Saturday December 16 16

Sunday December 17 17

Monday December 18 18

Tuesday December 19 19

10:00 am – 2:00 pm Community Cafe Open

Wednesday December 20 20

10:00 am – 2:00 pm Community Cafe Open
10:15 am – 11:15 am Bingo - via Zoom and Centre
10:30 am – 11:00 am Therabands (Intermediate/Advanced)
11:00 am – 12:00 pm Recorders ensemble
11:15 am – 12:00 pm Fit & Fun - Gentle Exercise

Thursday December 21 21

10:00 am – 3:00 pm Hair by Erin @ The Salon

10:00 am – 3:00 pm

Hair by Erin @ The Salon

10:30 am – 11:30 am Clog Dancing (Intermediate/Advanced)
10:30 am – 2:00 pm Community Cafe Open
12:45 pm – 1:15 pm Piano 1 to 1
1:15 pm – 2:15 pm Choir (Intermediate/Advanced)
5:00 pm – 7:30 pm Children & Young People Activities

5:00 pm – 7:30 pm

Children & Young People Activities

Must be booked, speak with Tracy Anderson

Friday December 22 22

9:00 am – 11:00 am Beauty
10:00 am – 2:00 pm Drop In
10:00 am – 2:00 pm Gardening Group
10:00 am – 12:00 pm Knit, natter & craft
11:00 am – 12:00 pm Toddlers
12:30 pm – 1:30 pm Young Adults Music Workshop

Saturday December 23 23

Sunday December 24 24

Monday December 25 25

Tuesday December 26 26

10:00 am – 2:00 pm Community Cafe Open

Wednesday December 27 27

10:00 am – 2:00 pm Community Cafe Open
10:15 am – 11:15 am Bingo - via Zoom and Centre
10:30 am – 11:00 am Therabands (Intermediate/Advanced)
11:00 am – 12:00 pm Recorders ensemble
11:15 am – 12:00 pm Fit & Fun - Gentle Exercise

Thursday December 28 28

10:00 am – 3:00 pm Hair by Erin @ The Salon

10:00 am – 3:00 pm

Hair by Erin @ The Salon

10:30 am – 11:30 am Clog Dancing (Intermediate/Advanced)
10:30 am – 2:00 pm Community Cafe Open
12:45 pm – 1:15 pm Piano 1 to 1
1:15 pm – 2:15 pm Choir (Intermediate/Advanced)
5:00 pm – 7:30 pm Children & Young People Activities

5:00 pm – 7:30 pm

Children & Young People Activities

Must be booked, speak with Tracy Anderson

Friday December 29 29

9:00 am – 11:00 am Beauty
10:00 am – 2:00 pm Drop In
10:00 am – 2:00 pm Gardening Group
10:00 am – 12:00 pm Knit, natter & craft
11:00 am – 12:00 pm Toddlers
12:30 pm – 1:30 pm Young Adults Music Workshop

Saturday December 30 30

Sunday December 31 31
January 2024
Monday
Tuesday
Wednesday
Thursday
Friday
Saturday
Sunday

Monday January 1 1

Tuesday January 2 2

10:00 am – 2:00 pm Community Cafe Open

Wednesday January 3 3

10:00 am – 2:00 pm Community Cafe Open
10:15 am – 11:15 am Bingo - via Zoom and Centre
10:30 am – 11:00 am Therabands (Intermediate/Advanced)
11:00 am – 12:00 pm Recorders ensemble
11:15 am – 12:00 pm Fit & Fun - Gentle Exercise

Thursday January 4 4

10:00 am – 3:00 pm Hair by Erin @ The Salon

10:00 am – 3:00 pm

Hair by Erin @ The Salon

10:30 am – 11:30 am Clog Dancing (Intermediate/Advanced)
10:30 am – 2:00 pm Community Cafe Open
12:45 pm – 1:15 pm Piano 1 to 1
1:15 pm – 2:15 pm Choir (Intermediate/Advanced)
5:00 pm – 7:30 pm Children & Young People Activities

5:00 pm – 7:30 pm

Children & Young People Activities

Must be booked, speak with Tracy Anderson

Friday January 5 5

9:00 am – 11:00 am Beauty
10:00 am – 2:00 pm Drop In
10:00 am – 2:00 pm Gardening Group
10:00 am – 12:00 pm Knit, natter & craft
11:00 am – 12:00 pm Toddlers
12:30 pm – 1:30 pm Young Adults Music Workshop

Saturday January 6 6

Sunday January 7 7

Monday January 8 8

Tuesday January 9 9

10:00 am – 2:00 pm Community Cafe Open

Wednesday January 10 10

10:00 am – 2:00 pm Community Cafe Open
10:15 am – 11:15 am Bingo - via Zoom and Centre
10:30 am – 11:00 am Therabands (Intermediate/Advanced)
11:00 am – 12:00 pm Recorders ensemble
11:15 am – 12:00 pm Fit & Fun - Gentle Exercise

Thursday January 11 11

10:00 am – 3:00 pm Hair by Erin @ The Salon

10:00 am – 3:00 pm

Hair by Erin @ The Salon

10:30 am – 11:30 am Clog Dancing (Intermediate/Advanced)
10:30 am – 2:00 pm Community Cafe Open
12:45 pm – 1:15 pm Piano 1 to 1
1:15 pm – 2:15 pm Choir (Intermediate/Advanced)
5:00 pm – 7:30 pm Children & Young People Activities

5:00 pm – 7:30 pm

Children & Young People Activities

Must be booked, speak with Tracy Anderson

Friday January 12 12

9:00 am – 11:00 am Beauty
10:00 am – 2:00 pm Drop In
10:00 am – 2:00 pm Gardening Group
10:00 am – 12:00 pm Knit, natter & craft
11:00 am – 12:00 pm Toddlers
12:30 pm – 1:30 pm Young Adults Music Workshop

Saturday January 13 13

Sunday January 14 14

Monday January 15 15

Tuesday January 16 16

10:00 am – 2:00 pm Community Cafe Open

Wednesday January 17 17

10:00 am – 2:00 pm Community Cafe Open
10:15 am – 11:15 am Bingo - via Zoom and Centre
10:30 am – 11:00 am Therabands (Intermediate/Advanced)
11:00 am – 12:00 pm Recorders ensemble
11:15 am – 12:00 pm Fit & Fun - Gentle Exercise

Thursday January 18 18

10:00 am – 3:00 pm Hair by Erin @ The Salon

10:00 am – 3:00 pm

Hair by Erin @ The Salon

10:30 am – 11:30 am Clog Dancing (Intermediate/Advanced)
10:30 am – 2:00 pm Community Cafe Open
12:45 pm – 1:15 pm Piano 1 to 1
1:15 pm – 2:15 pm Choir (Intermediate/Advanced)
5:00 pm – 7:30 pm Children & Young People Activities

5:00 pm – 7:30 pm

Children & Young People Activities

Must be booked, speak with Tracy Anderson

Friday January 19 19

9:00 am – 11:00 am Beauty
10:00 am – 2:00 pm Drop In
10:00 am – 2:00 pm Gardening Group
10:00 am – 12:00 pm Knit, natter & craft
11:00 am – 12:00 pm Toddlers
12:30 pm – 1:30 pm Young Adults Music Workshop

Saturday January 20 20

Sunday January 21 21

Monday January 22 22

Tuesday January 23 23

10:00 am – 2:00 pm Community Cafe Open

Wednesday January 24 24

10:00 am – 2:00 pm Community Cafe Open
10:15 am – 11:15 am Bingo - via Zoom and Centre
10:30 am – 11:00 am Therabands (Intermediate/Advanced)
11:00 am – 12:00 pm Recorders ensemble
11:15 am – 12:00 pm Fit & Fun - Gentle Exercise

Thursday January 25 25

10:00 am – 3:00 pm Hair by Erin @ The Salon

10:00 am – 3:00 pm

Hair by Erin @ The Salon

10:30 am – 11:30 am Clog Dancing (Intermediate/Advanced)
10:30 am – 2:00 pm Community Cafe Open
12:45 pm – 1:15 pm Piano 1 to 1
1:15 pm – 2:15 pm Choir (Intermediate/Advanced)
5:00 pm – 7:30 pm Children & Young People Activities

5:00 pm – 7:30 pm

Children & Young People Activities

Must be booked, speak with Tracy Anderson

Friday January 26 26

9:00 am – 11:00 am Beauty
10:00 am – 2:00 pm Drop In
10:00 am – 2:00 pm Gardening Group
10:00 am – 12:00 pm Knit, natter & craft
11:00 am – 12:00 pm Toddlers
12:30 pm – 1:30 pm Young Adults Music Workshop

Saturday January 27 27

Sunday January 28 28

Monday January 29 29

Tuesday January 30 30

10:00 am – 2:00 pm Community Cafe Open

Wednesday January 31 31

10:00 am – 2:00 pm Community Cafe Open
10:15 am – 11:15 am Bingo - via Zoom and Centre
10:30 am – 11:00 am Therabands (Intermediate/Advanced)
11:00 am – 12:00 pm Recorders ensemble
11:15 am – 12:00 pm Fit & Fun - Gentle Exercise
February 2024
Monday
Tuesday
Wednesday
Thursday
Friday
Saturday
Sunday

Thursday February 1 1

10:00 am – 3:00 pm Hair by Erin @ The Salon

10:00 am – 3:00 pm

Hair by Erin @ The Salon

10:30 am – 11:30 am Clog Dancing (Intermediate/Advanced)
10:30 am – 2:00 pm Community Cafe Open
12:45 pm – 1:15 pm Piano 1 to 1
1:15 pm – 2:15 pm Choir (Intermediate/Advanced)
5:00 pm – 7:30 pm Children & Young People Activities

5:00 pm – 7:30 pm

Children & Young People Activities

Must be booked, speak with Tracy Anderson

Friday February 2 2

9:00 am – 11:00 am Beauty
10:00 am – 2:00 pm Drop In
10:00 am – 2:00 pm Gardening Group
10:00 am – 12:00 pm Knit, natter & craft
11:00 am – 12:00 pm Toddlers
12:30 pm – 1:30 pm Young Adults Music Workshop

Saturday February 3 3

Sunday February 4 4

Monday February 5 5

Tuesday February 6 6

10:00 am – 2:00 pm Community Cafe Open

Wednesday February 7 7

10:00 am – 2:00 pm Community Cafe Open
10:15 am – 11:15 am Bingo - via Zoom and Centre
10:30 am – 11:00 am Therabands (Intermediate/Advanced)
11:00 am – 12:00 pm Recorders ensemble
11:15 am – 12:00 pm Fit & Fun - Gentle Exercise

Thursday February 8 8

10:00 am – 3:00 pm Hair by Erin @ The Salon

10:00 am – 3:00 pm

Hair by Erin @ The Salon

10:30 am – 11:30 am Clog Dancing (Intermediate/Advanced)
10:30 am – 2:00 pm Community Cafe Open
12:45 pm – 1:15 pm Piano 1 to 1
1:15 pm – 2:15 pm Choir (Intermediate/Advanced)
5:00 pm – 7:30 pm Children & Young People Activities

5:00 pm – 7:30 pm

Children & Young People Activities

Must be booked, speak with Tracy Anderson

Friday February 9 9

9:00 am – 11:00 am Beauty
10:00 am – 2:00 pm Drop In
10:00 am – 2:00 pm Gardening Group
10:00 am – 12:00 pm Knit, natter & craft
11:00 am – 12:00 pm Toddlers
12:30 pm – 1:30 pm Young Adults Music Workshop

Saturday February 10 10

Sunday February 11 11

Monday February 12 12

Tuesday February 13 13

10:00 am – 2:00 pm Community Cafe Open

Wednesday February 14 14

10:00 am – 2:00 pm Community Cafe Open
10:15 am – 11:15 am Bingo - via Zoom and Centre
10:30 am – 11:00 am Therabands (Intermediate/Advanced)
11:00 am – 12:00 pm Recorders ensemble
11:15 am – 12:00 pm Fit & Fun - Gentle Exercise

Thursday February 15 15

10:00 am – 3:00 pm Hair by Erin @ The Salon

10:00 am – 3:00 pm

Hair by Erin @ The Salon

10:30 am – 11:30 am Clog Dancing (Intermediate/Advanced)
10:30 am – 2:00 pm Community Cafe Open
12:45 pm – 1:15 pm Piano 1 to 1
1:15 pm – 2:15 pm Choir (Intermediate/Advanced)
5:00 pm – 7:30 pm Children & Young People Activities

5:00 pm – 7:30 pm

Children & Young People Activities

Must be booked, speak with Tracy Anderson

Friday February 16 16

9:00 am – 11:00 am Beauty
10:00 am – 2:00 pm Drop In
10:00 am – 2:00 pm Gardening Group
10:00 am – 12:00 pm Knit, natter & craft
11:00 am – 12:00 pm Toddlers
12:30 pm – 1:30 pm Young Adults Music Workshop

Saturday February 17 17

Sunday February 18 18

Monday February 19 19

Tuesday February 20 20

10:00 am – 2:00 pm Community Cafe Open

Wednesday February 21 21

10:00 am – 2:00 pm Community Cafe Open
10:15 am – 11:15 am Bingo - via Zoom and Centre
10:30 am – 11:00 am Therabands (Intermediate/Advanced)
11:00 am – 12:00 pm Recorders ensemble
11:15 am – 12:00 pm Fit & Fun - Gentle Exercise

Thursday February 22 22

10:00 am – 3:00 pm Hair by Erin @ The Salon

10:00 am – 3:00 pm

Hair by Erin @ The Salon

10:30 am – 11:30 am Clog Dancing (Intermediate/Advanced)
10:30 am – 2:00 pm Community Cafe Open
12:45 pm – 1:15 pm Piano 1 to 1
1:15 pm – 2:15 pm Choir (Intermediate/Advanced)
5:00 pm – 7:30 pm Children & Young People Activities

5:00 pm – 7:30 pm

Children & Young People Activities

Must be booked, speak with Tracy Anderson

Friday February 23 23

9:00 am – 11:00 am Beauty
10:00 am – 2:00 pm Drop In
10:00 am – 2:00 pm Gardening Group
10:00 am – 12:00 pm Knit, natter & craft
11:00 am – 12:00 pm Toddlers
12:30 pm – 1:30 pm Young Adults Music Workshop

Saturday February 24 24

Sunday February 25 25

Monday February 26 26

Tuesday February 27 27

10:00 am – 2:00 pm Community Cafe Open

Wednesday February 28 28

10:00 am – 2:00 pm Community Cafe Open
10:15 am – 11:15 am Bingo - via Zoom and Centre
10:30 am – 11:00 am Therabands (Intermediate/Advanced)
11:00 am – 12:00 pm Recorders ensemble
11:15 am – 12:00 pm Fit & Fun - Gentle Exercise

Thursday February 29 29

10:00 am – 3:00 pm Hair by Erin @ The Salon

10:00 am – 3:00 pm

Hair by Erin @ The Salon

10:30 am – 11:30 am Clog Dancing (Intermediate/Advanced)
10:30 am – 2:00 pm Community Cafe Open
12:45 pm – 1:15 pm Piano 1 to 1
1:15 pm – 2:15 pm Choir (Intermediate/Advanced)
5:00 pm – 7:30 pm Children & Young People Activities

5:00 pm – 7:30 pm

Children & Young People Activities

Must be booked, speak with Tracy Anderson
March 2024
Monday
Tuesday
Wednesday
Thursday
Friday
Saturday
Sunday

Friday March 1 1

9:00 am – 11:00 am Beauty
10:00 am – 2:00 pm Drop In
10:00 am – 2:00 pm Gardening Group
10:00 am – 12:00 pm Knit, natter & craft
11:00 am – 12:00 pm Toddlers
12:30 pm – 1:30 pm Young Adults Music Workshop

Saturday March 2 2

Sunday March 3 3

Monday March 4 4

Tuesday March 5 5

10:00 am – 2:00 pm Community Cafe Open

Wednesday March 6 6

10:00 am – 2:00 pm Community Cafe Open
10:15 am – 11:15 am Bingo - via Zoom and Centre
10:30 am – 11:00 am Therabands (Intermediate/Advanced)
11:00 am – 12:00 pm Recorders ensemble
11:15 am – 12:00 pm Fit & Fun - Gentle Exercise

Thursday March 7 7

10:00 am – 3:00 pm Hair by Erin @ The Salon

10:00 am – 3:00 pm

Hair by Erin @ The Salon

10:30 am – 11:30 am Clog Dancing (Intermediate/Advanced)
10:30 am – 2:00 pm Community Cafe Open
12:45 pm – 1:15 pm Piano 1 to 1
1:15 pm – 2:15 pm Choir (Intermediate/Advanced)
5:00 pm – 7:30 pm Children & Young People Activities

5:00 pm – 7:30 pm

Children & Young People Activities

Must be booked, speak with Tracy Anderson

Friday March 8 8

9:00 am – 11:00 am Beauty
10:00 am – 2:00 pm Drop In
10:00 am – 2:00 pm Gardening Group
10:00 am – 12:00 pm Knit, natter & craft
11:00 am – 12:00 pm Toddlers
12:30 pm – 1:30 pm Young Adults Music Workshop

Saturday March 9 9

Sunday March 10 10

Monday March 11 11

Tuesday March 12 12

10:00 am – 2:00 pm Community Cafe Open

Wednesday March 13 13

10:00 am – 2:00 pm Community Cafe Open
10:15 am – 11:15 am Bingo - via Zoom and Centre
10:30 am – 11:00 am Therabands (Intermediate/Advanced)
11:00 am – 12:00 pm Recorders ensemble
11:15 am – 12:00 pm Fit & Fun - Gentle Exercise

Thursday March 14 14

10:00 am – 3:00 pm Hair by Erin @ The Salon

10:00 am – 3:00 pm

Hair by Erin @ The Salon

10:30 am – 11:30 am Clog Dancing (Intermediate/Advanced)
10:30 am – 2:00 pm Community Cafe Open
12:45 pm – 1:15 pm Piano 1 to 1
1:15 pm – 2:15 pm Choir (Intermediate/Advanced)
5:00 pm – 7:30 pm Children & Young People Activities

5:00 pm – 7:30 pm

Children & Young People Activities

Must be booked, speak with Tracy Anderson

Friday March 15 15

9:00 am – 11:00 am Beauty
10:00 am – 2:00 pm Drop In
10:00 am – 2:00 pm Gardening Group
10:00 am – 12:00 pm Knit, natter & craft
11:00 am – 12:00 pm Toddlers
12:30 pm – 1:30 pm Young Adults Music Workshop

Saturday March 16 16

Sunday March 17 17

Monday March 18 18

Tuesday March 19 19

10:00 am – 2:00 pm Community Cafe Open

Wednesday March 20 20

10:00 am – 2:00 pm Community Cafe Open
10:15 am – 11:15 am Bingo - via Zoom and Centre
10:30 am – 11:00 am Therabands (Intermediate/Advanced)
11:00 am – 12:00 pm Recorders ensemble
11:15 am – 12:00 pm Fit & Fun - Gentle Exercise

Thursday March 21 21

10:00 am – 3:00 pm Hair by Erin @ The Salon

10:00 am – 3:00 pm

Hair by Erin @ The Salon

10:30 am – 11:30 am Clog Dancing (Intermediate/Advanced)
10:30 am – 2:00 pm Community Cafe Open
12:45 pm – 1:15 pm Piano 1 to 1
1:15 pm – 2:15 pm Choir (Intermediate/Advanced)
5:00 pm – 7:30 pm Children & Young People Activities

5:00 pm – 7:30 pm

Children & Young People Activities

Must be booked, speak with Tracy Anderson

Friday March 22 22

9:00 am – 11:00 am Beauty
10:00 am – 2:00 pm Drop In
10:00 am – 2:00 pm Gardening Group
10:00 am – 12:00 pm Knit, natter & craft
11:00 am – 12:00 pm Toddlers
12:30 pm – 1:30 pm Young Adults Music Workshop

Saturday March 23 23

Sunday March 24 24

Monday March 25 25

Tuesday March 26 26

10:00 am – 2:00 pm Community Cafe Open

Wednesday March 27 27

10:00 am – 2:00 pm Community Cafe Open
10:15 am – 11:15 am Bingo - via Zoom and Centre
10:30 am – 11:00 am Therabands (Intermediate/Advanced)
11:00 am – 12:00 pm Recorders ensemble
11:15 am – 12:00 pm Fit & Fun - Gentle Exercise

Thursday March 28 28

10:00 am – 3:00 pm Hair by Erin @ The Salon

10:00 am – 3:00 pm

Hair by Erin @ The Salon

10:30 am – 11:30 am Clog Dancing (Intermediate/Advanced)
10:30 am – 2:00 pm Community Cafe Open
12:45 pm – 1:15 pm Piano 1 to 1
1:15 pm – 2:15 pm Choir (Intermediate/Advanced)
5:00 pm – 7:30 pm Children & Young People Activities

5:00 pm – 7:30 pm

Children & Young People Activities

Must be booked, speak with Tracy Anderson

Friday March 29 29

9:00 am – 11:00 am Beauty
10:00 am – 2:00 pm Drop In
10:00 am – 2:00 pm Gardening Group
10:00 am – 12:00 pm Knit, natter & craft
11:00 am – 12:00 pm Toddlers
12:30 pm – 1:30 pm Young Adults Music Workshop

Saturday March 30 30

Sunday March 31 31
April 2024
Monday
Tuesday
Wednesday
Thursday
Friday
Saturday
Sunday

Monday April 1 1

Tuesday April 2 2

11:00 am – 3:00 pm Community Cafe Open

Wednesday April 3 3

11:00 am – 3:00 pm Community Cafe Open
11:15 am – 12:15 pm Bingo - via Zoom and Centre
11:30 am – 12:00 pm Therabands (Intermediate/Advanced)
12:00 pm – 1:00 pm Recorders ensemble
12:15 pm – 1:00 pm Fit & Fun - Gentle Exercise

Thursday April 4 4

11:00 am – 4:00 pm Hair by Erin @ The Salon

11:00 am – 4:00 pm

Hair by Erin @ The Salon

11:30 am – 12:30 pm Clog Dancing (Intermediate/Advanced)
11:30 am – 3:00 pm Community Cafe Open
1:45 pm – 2:15 pm Piano 1 to 1
2:15 pm – 3:15 pm Choir (Intermediate/Advanced)
6:00 pm – 8:30 pm Children & Young People Activities

6:00 pm – 8:30 pm

Children & Young People Activities

Must be booked, speak with Tracy Anderson

Friday April 5 5

10:00 am – 12:00 pm Beauty

10:00 am – 12:00 pm

Beauty

11:00 am – 3:00 pm Drop In
11:00 am – 3:00 pm Gardening Group
11:00 am – 1:00 pm Knit, natter & craft
12:00 pm – 1:00 pm Toddlers
1:30 pm – 2:30 pm Young Adults Music Workshop

Saturday April 6 6

Sunday April 7 7

Monday April 8 8

Tuesday April 9 9

11:00 am – 3:00 pm Community Cafe Open

Wednesday April 10 10

11:00 am – 3:00 pm Community Cafe Open
11:15 am – 12:15 pm Bingo - via Zoom and Centre
11:30 am – 12:00 pm Therabands (Intermediate/Advanced)
12:00 pm – 1:00 pm Recorders ensemble
12:15 pm – 1:00 pm Fit & Fun - Gentle Exercise

Thursday April 11 11

11:00 am – 4:00 pm Hair by Erin @ The Salon

11:00 am – 4:00 pm

Hair by Erin @ The Salon

11:30 am – 12:30 pm Clog Dancing (Intermediate/Advanced)
11:30 am – 3:00 pm Community Cafe Open
1:45 pm – 2:15 pm Piano 1 to 1
2:15 pm – 3:15 pm Choir (Intermediate/Advanced)
6:00 pm – 8:30 pm Children & Young People Activities

6:00 pm – 8:30 pm

Children & Young People Activities

Must be booked, speak with Tracy Anderson

Friday April 12 12

10:00 am – 12:00 pm Beauty

10:00 am – 12:00 pm

Beauty

11:00 am – 3:00 pm Drop In
11:00 am – 3:00 pm Gardening Group
11:00 am – 1:00 pm Knit, natter & craft
12:00 pm – 1:00 pm Toddlers
1:30 pm – 2:30 pm Young Adults Music Workshop

Saturday April 13 13

Sunday April 14 14

Monday April 15 15

Tuesday April 16 16

11:00 am – 3:00 pm Community Cafe Open

Wednesday April 17 17

11:00 am – 3:00 pm Community Cafe Open
11:15 am – 12:15 pm Bingo - via Zoom and Centre
11:30 am – 12:00 pm Therabands (Intermediate/Advanced)
12:00 pm – 1:00 pm Recorders ensemble
12:15 pm – 1:00 pm Fit & Fun - Gentle Exercise

Thursday April 18 18

11:00 am – 4:00 pm Hair by Erin @ The Salon

11:00 am – 4:00 pm

Hair by Erin @ The Salon

11:30 am – 12:30 pm Clog Dancing (Intermediate/Advanced)
11:30 am – 3:00 pm Community Cafe Open
1:45 pm – 2:15 pm Piano 1 to 1
2:15 pm – 3:15 pm Choir (Intermediate/Advanced)
6:00 pm – 8:30 pm Children & Young People Activities

6:00 pm – 8:30 pm

Children & Young People Activities

Must be booked, speak with Tracy Anderson

Friday April 19 19

10:00 am – 12:00 pm Beauty

10:00 am – 12:00 pm

Beauty

11:00 am – 3:00 pm Drop In
11:00 am – 3:00 pm Gardening Group
11:00 am – 1:00 pm Knit, natter & craft
12:00 pm – 1:00 pm Toddlers
1:30 pm – 2:30 pm Young Adults Music Workshop

Saturday April 20 20

Sunday April 21 21

Monday April 22 22

Tuesday April 23 23

11:00 am – 3:00 pm Community Cafe Open

Wednesday April 24 24

11:00 am – 3:00 pm Community Cafe Open
11:15 am – 12:15 pm Bingo - via Zoom and Centre
11:30 am – 12:00 pm Therabands (Intermediate/Advanced)
12:00 pm – 1:00 pm Recorders ensemble
12:15 pm – 1:00 pm Fit & Fun - Gentle Exercise

Thursday April 25 25

11:00 am – 4:00 pm Hair by Erin @ The Salon

11:00 am – 4:00 pm

Hair by Erin @ The Salon

11:30 am – 12:30 pm Clog Dancing (Intermediate/Advanced)
11:30 am – 3:00 pm Community Cafe Open
1:45 pm – 2:15 pm Piano 1 to 1
2:15 pm – 3:15 pm Choir (Intermediate/Advanced)
6:00 pm – 8:30 pm Children & Young People Activities

6:00 pm – 8:30 pm

Children & Young People Activities

Must be booked, speak with Tracy Anderson

Friday April 26 26

10:00 am – 12:00 pm Beauty

10:00 am – 12:00 pm

Beauty

11:00 am – 3:00 pm Drop In
11:00 am – 3:00 pm Gardening Group
11:00 am – 1:00 pm Knit, natter & craft
12:00 pm – 1:00 pm Toddlers
1:30 pm – 2:30 pm Young Adults Music Workshop

Saturday April 27 27

Sunday April 28 28

Monday April 29 29

Tuesday April 30 30

11:00 am – 3:00 pm Community Cafe Open
May 2024
Monday
Tuesday
Wednesday
Thursday
Friday
Saturday
Sunday

Wednesday May 1 1

11:00 am – 3:00 pm Community Cafe Open
11:15 am – 12:15 pm Bingo - via Zoom and Centre
11:30 am – 12:00 pm Therabands (Intermediate/Advanced)
12:00 pm – 1:00 pm Recorders ensemble
12:15 pm – 1:00 pm Fit & Fun - Gentle Exercise

Thursday May 2 2

11:00 am – 4:00 pm Hair by Erin @ The Salon

11:00 am – 4:00 pm

Hair by Erin @ The Salon

11:30 am – 12:30 pm Clog Dancing (Intermediate/Advanced)
11:30 am – 3:00 pm Community Cafe Open
1:45 pm – 2:15 pm Piano 1 to 1
2:15 pm – 3:15 pm Choir (Intermediate/Advanced)
6:00 pm – 8:30 pm Children & Young People Activities

6:00 pm – 8:30 pm

Children & Young People Activities

Must be booked, speak with Tracy Anderson

Friday May 3 3

10:00 am – 12:00 pm Beauty

10:00 am – 12:00 pm

Beauty

11:00 am – 3:00 pm Drop In
11:00 am – 3:00 pm Gardening Group
11:00 am – 1:00 pm Knit, natter & craft
12:00 pm – 1:00 pm Toddlers
1:30 pm – 2:30 pm Young Adults Music Workshop

Saturday May 4 4

Sunday May 5 5

Monday May 6 6

Tuesday May 7 7

11:00 am – 3:00 pm Community Cafe Open

Wednesday May 8 8

11:00 am – 3:00 pm Community Cafe Open
11:15 am – 12:15 pm Bingo - via Zoom and Centre
11:30 am – 12:00 pm Therabands (Intermediate/Advanced)
12:00 pm – 1:00 pm Recorders ensemble
12:15 pm – 1:00 pm Fit & Fun - Gentle Exercise

Thursday May 9 9

11:00 am – 4:00 pm Hair by Erin @ The Salon

11:00 am – 4:00 pm

Hair by Erin @ The Salon

11:30 am – 12:30 pm Clog Dancing (Intermediate/Advanced)
11:30 am – 3:00 pm Community Cafe Open
1:45 pm – 2:15 pm Piano 1 to 1
2:15 pm – 3:15 pm Choir (Intermediate/Advanced)
6:00 pm – 8:30 pm Children & Young People Activities

6:00 pm – 8:30 pm

Children & Young People Activities

Must be booked, speak with Tracy Anderson

Friday May 10 10

10:00 am – 12:00 pm Beauty

10:00 am – 12:00 pm

Beauty

11:00 am – 3:00 pm Drop In
11:00 am – 3:00 pm Gardening Group
11:00 am – 1:00 pm Knit, natter & craft
12:00 pm – 1:00 pm Toddlers
1:30 pm – 2:30 pm Young Adults Music Workshop

Saturday May 11 11

Sunday May 12 12

Monday May 13 13

Tuesday May 14 14

11:00 am – 3:00 pm Community Cafe Open

Wednesday May 15 15

11:00 am – 3:00 pm Community Cafe Open
11:15 am – 12:15 pm Bingo - via Zoom and Centre
11:30 am – 12:00 pm Therabands (Intermediate/Advanced)
12:00 pm – 1:00 pm Recorders ensemble
12:15 pm – 1:00 pm Fit & Fun - Gentle Exercise

Thursday May 16 16

11:00 am – 4:00 pm Hair by Erin @ The Salon

11:00 am – 4:00 pm

Hair by Erin @ The Salon

11:30 am – 12:30 pm Clog Dancing (Intermediate/Advanced)
11:30 am – 3:00 pm Community Cafe Open
1:45 pm – 2:15 pm Piano 1 to 1
2:15 pm – 3:15 pm Choir (Intermediate/Advanced)
6:00 pm – 8:30 pm Children & Young People Activities

6:00 pm – 8:30 pm

Children & Young People Activities

Must be booked, speak with Tracy Anderson

Friday May 17 17

10:00 am – 12:00 pm Beauty

10:00 am – 12:00 pm

Beauty

11:00 am – 3:00 pm Drop In
11:00 am – 3:00 pm Gardening Group
11:00 am – 1:00 pm Knit, natter & craft
12:00 pm – 1:00 pm Toddlers
1:30 pm – 2:30 pm Young Adults Music Workshop

Saturday May 18 18

Sunday May 19 19

Monday May 20 20

Tuesday May 21 21

11:00 am – 3:00 pm Community Cafe Open

Wednesday May 22 22

11:00 am – 3:00 pm Community Cafe Open
11:15 am – 12:15 pm Bingo - via Zoom and Centre
11:30 am – 12:00 pm Therabands (Intermediate/Advanced)
12:00 pm – 1:00 pm Recorders ensemble
12:15 pm – 1:00 pm Fit & Fun - Gentle Exercise

Thursday May 23 23

11:00 am – 4:00 pm Hair by Erin @ The Salon

11:00 am – 4:00 pm

Hair by Erin @ The Salon

11:30 am – 12:30 pm Clog Dancing (Intermediate/Advanced)
11:30 am – 3:00 pm Community Cafe Open
1:45 pm – 2:15 pm Piano 1 to 1
2:15 pm – 3:15 pm Choir (Intermediate/Advanced)
6:00 pm – 8:30 pm Children & Young People Activities

6:00 pm – 8:30 pm

Children & Young People Activities

Must be booked, speak with Tracy Anderson

Friday May 24 24

10:00 am – 12:00 pm Beauty

10:00 am – 12:00 pm

Beauty

11:00 am – 3:00 pm Drop In
11:00 am – 3:00 pm Gardening Group
11:00 am – 1:00 pm Knit, natter & craft
12:00 pm – 1:00 pm Toddlers
1:30 pm – 2:30 pm Young Adults Music Workshop

Saturday May 25 25

Sunday May 26 26

Monday May 27 27

Tuesday May 28 28

11:00 am – 3:00 pm Community Cafe Open

Wednesday May 29 29

11:00 am – 3:00 pm Community Cafe Open
11:15 am – 12:15 pm Bingo - via Zoom and Centre
11:30 am – 12:00 pm Therabands (Intermediate/Advanced)
12:00 pm – 1:00 pm Recorders ensemble
12:15 pm – 1:00 pm Fit & Fun - Gentle Exercise

Thursday May 30 30

11:00 am – 4:00 pm Hair by Erin @ The Salon

11:00 am – 4:00 pm

Hair by Erin @ The Salon

11:30 am – 12:30 pm Clog Dancing (Intermediate/Advanced)
11:30 am – 3:00 pm Community Cafe Open
1:45 pm – 2:15 pm Piano 1 to 1
2:15 pm – 3:15 pm Choir (Intermediate/Advanced)
6:00 pm – 8:30 pm Children & Young People Activities

6:00 pm – 8:30 pm

Children & Young People Activities

Must be booked, speak with Tracy Anderson

Friday May 31 31

10:00 am – 12:00 pm Beauty

10:00 am – 12:00 pm

Beauty

11:00 am – 3:00 pm Drop In
11:00 am – 3:00 pm Gardening Group
11:00 am – 1:00 pm Knit, natter & craft
12:00 pm – 1:00 pm Toddlers
1:30 pm – 2:30 pm Young Adults Music Workshop
June 2024
Monday
Tuesday
Wednesday
Thursday
Friday
Saturday
Sunday

Saturday June 1 1

Sunday June 2 2

Monday June 3 3

Tuesday June 4 4

11:00 am – 3:00 pm Community Cafe Open

Wednesday June 5 5

11:00 am – 3:00 pm Community Cafe Open
11:15 am – 12:15 pm Bingo - via Zoom and Centre
11:30 am – 12:00 pm Therabands (Intermediate/Advanced)
12:00 pm – 1:00 pm Recorders ensemble
12:15 pm – 1:00 pm Fit & Fun - Gentle Exercise

Thursday June 6 6

11:00 am – 4:00 pm Hair by Erin @ The Salon

11:00 am – 4:00 pm

Hair by Erin @ The Salon

11:30 am – 12:30 pm Clog Dancing (Intermediate/Advanced)
11:30 am – 3:00 pm Community Cafe Open
1:45 pm – 2:15 pm Piano 1 to 1
2:15 pm – 3:15 pm Choir (Intermediate/Advanced)
6:00 pm – 8:30 pm Children & Young People Activities

6:00 pm – 8:30 pm

Children & Young People Activities

Must be booked, speak with Tracy Anderson

Friday June 7 7

10:00 am – 12:00 pm Beauty

10:00 am – 12:00 pm

Beauty

11:00 am – 3:00 pm Drop In
11:00 am – 3:00 pm Gardening Group
11:00 am – 1:00 pm Knit, natter & craft
12:00 pm – 1:00 pm Toddlers
1:30 pm – 2:30 pm Young Adults Music Workshop

Saturday June 8 8

Sunday June 9 9

Monday June 10 10

Tuesday June 11 11

11:00 am – 3:00 pm Community Cafe Open

Wednesday June 12 12

11:00 am – 3:00 pm Community Cafe Open
11:15 am – 12:15 pm Bingo - via Zoom and Centre
11:30 am – 12:00 pm Therabands (Intermediate/Advanced)
12:00 pm – 1:00 pm Recorders ensemble
12:15 pm – 1:00 pm Fit & Fun - Gentle Exercise

Thursday June 13 13

11:00 am – 4:00 pm Hair by Erin @ The Salon

11:00 am – 4:00 pm

Hair by Erin @ The Salon

11:30 am – 12:30 pm Clog Dancing (Intermediate/Advanced)
11:30 am – 3:00 pm Community Cafe Open
1:45 pm – 2:15 pm Piano 1 to 1
2:15 pm – 3:15 pm Choir (Intermediate/Advanced)
6:00 pm – 8:30 pm Children & Young People Activities

6:00 pm – 8:30 pm

Children & Young People Activities

Must be booked, speak with Tracy Anderson

Friday June 14 14

10:00 am – 12:00 pm Beauty

10:00 am – 12:00 pm

Beauty

11:00 am – 3:00 pm Drop In
11:00 am – 3:00 pm Gardening Group
11:00 am – 1:00 pm Knit, natter & craft
12:00 pm – 1:00 pm Toddlers
1:30 pm – 2:30 pm Young Adults Music Workshop

Saturday June 15 15

Sunday June 16 16

Monday June 17 17

Tuesday June 18 18

11:00 am – 3:00 pm Community Cafe Open

Wednesday June 19 19

11:00 am – 3:00 pm Community Cafe Open
11:15 am – 12:15 pm Bingo - via Zoom and Centre
11:30 am – 12:00 pm Therabands (Intermediate/Advanced)
12:00 pm – 1:00 pm Recorders ensemble
12:15 pm – 1:00 pm Fit & Fun - Gentle Exercise

Thursday June 20 20

11:00 am – 4:00 pm Hair by Erin @ The Salon

11:00 am – 4:00 pm

Hair by Erin @ The Salon

11:30 am – 12:30 pm Clog Dancing (Intermediate/Advanced)
11:30 am – 3:00 pm Community Cafe Open
1:45 pm – 2:15 pm Piano 1 to 1
2:15 pm – 3:15 pm Choir (Intermediate/Advanced)
6:00 pm – 8:30 pm Children & Young People Activities

6:00 pm – 8:30 pm

Children & Young People Activities

Must be booked, speak with Tracy Anderson

Friday June 21 21

10:00 am – 12:00 pm Beauty

10:00 am – 12:00 pm

Beauty

11:00 am – 3:00 pm Drop In
11:00 am – 3:00 pm Gardening Group
11:00 am – 1:00 pm Knit, natter & craft
12:00 pm – 1:00 pm Toddlers
1:30 pm – 2:30 pm Young Adults Music Workshop

Saturday June 22 22

Sunday June 23 23

Monday June 24 24

Tuesday June 25 25

11:00 am – 3:00 pm Community Cafe Open

Wednesday June 26 26

11:00 am – 3:00 pm Community Cafe Open
11:15 am – 12:15 pm Bingo - via Zoom and Centre
11:30 am – 12:00 pm Therabands (Intermediate/Advanced)
12:00 pm – 1:00 pm Recorders ensemble
12:15 pm – 1:00 pm Fit & Fun - Gentle Exercise

Thursday June 27 27

11:00 am – 4:00 pm Hair by Erin @ The Salon

11:00 am – 4:00 pm

Hair by Erin @ The Salon

11:30 am – 12:30 pm Clog Dancing (Intermediate/Advanced)
11:30 am – 3:00 pm Community Cafe Open
1:45 pm – 2:15 pm Piano 1 to 1
2:15 pm – 3:15 pm Choir (Intermediate/Advanced)
6:00 pm – 8:30 pm Children & Young People Activities

6:00 pm – 8:30 pm

Children & Young People Activities

Must be booked, speak with Tracy Anderson

Friday June 28 28

10:00 am – 12:00 pm Beauty

10:00 am – 12:00 pm

Beauty

11:00 am – 3:00 pm Drop In
11:00 am – 3:00 pm Gardening Group
11:00 am – 1:00 pm Knit, natter & craft
12:00 pm – 1:00 pm Toddlers
1:30 pm – 2:30 pm Young Adults Music Workshop

Saturday June 29 29

Sunday June 30 30
July 2024
Monday
Tuesday
Wednesday
Thursday
Friday
Saturday
Sunday

Monday July 1 1

Tuesday July 2 2

11:00 am – 3:00 pm Community Cafe Open

Wednesday July 3 3

11:00 am – 3:00 pm Community Cafe Open
11:15 am – 12:15 pm Bingo - via Zoom and Centre
11:30 am – 12:00 pm Therabands (Intermediate/Advanced)
12:00 pm – 1:00 pm Recorders ensemble
12:15 pm – 1:00 pm Fit & Fun - Gentle Exercise

Thursday July 4 4

11:00 am – 4:00 pm Hair by Erin @ The Salon

11:00 am – 4:00 pm

Hair by Erin @ The Salon

11:30 am – 12:30 pm Clog Dancing (Intermediate/Advanced)
11:30 am – 3:00 pm Community Cafe Open
1:45 pm – 2:15 pm Piano 1 to 1
2:15 pm – 3:15 pm Choir (Intermediate/Advanced)
6:00 pm – 8:30 pm Children & Young People Activities

6:00 pm – 8:30 pm

Children & Young People Activities

Must be booked, speak with Tracy Anderson

Friday July 5 5

10:00 am – 12:00 pm Beauty

10:00 am – 12:00 pm

Beauty

11:00 am – 3:00 pm Drop In
11:00 am – 3:00 pm Gardening Group
11:00 am – 1:00 pm Knit, natter & craft
12:00 pm – 1:00 pm Toddlers
1:30 pm – 2:30 pm Young Adults Music Workshop

Saturday July 6 6

Sunday July 7 7

Monday July 8 8

Tuesday July 9 9

11:00 am – 3:00 pm Community Cafe Open

Wednesday July 10 10

11:00 am – 3:00 pm Community Cafe Open
11:15 am – 12:15 pm Bingo - via Zoom and Centre
11:30 am – 12:00 pm Therabands (Intermediate/Advanced)
12:00 pm – 1:00 pm Recorders ensemble
12:15 pm – 1:00 pm Fit & Fun - Gentle Exercise

Thursday July 11 11

11:00 am – 4:00 pm Hair by Erin @ The Salon

11:00 am – 4:00 pm

Hair by Erin @ The Salon

11:30 am – 12:30 pm Clog Dancing (Intermediate/Advanced)
11:30 am – 3:00 pm Community Cafe Open
1:45 pm – 2:15 pm Piano 1 to 1
2:15 pm – 3:15 pm Choir (Intermediate/Advanced)
6:00 pm – 8:30 pm Children & Young People Activities

6:00 pm – 8:30 pm

Children & Young People Activities

Must be booked, speak with Tracy Anderson

Friday July 12 12

10:00 am – 12:00 pm Beauty

10:00 am – 12:00 pm

Beauty

11:00 am – 3:00 pm Drop In
11:00 am – 3:00 pm Gardening Group
11:00 am – 1:00 pm Knit, natter & craft
12:00 pm – 1:00 pm Toddlers
1:30 pm – 2:30 pm Young Adults Music Workshop

Saturday July 13 13

Sunday July 14 14

Monday July 15 15

Tuesday July 16 16

11:00 am – 3:00 pm Community Cafe Open

Wednesday July 17 17

11:00 am – 3:00 pm Community Cafe Open
11:15 am – 12:15 pm Bingo - via Zoom and Centre
11:30 am – 12:00 pm Therabands (Intermediate/Advanced)
12:00 pm – 1:00 pm Recorders ensemble
12:15 pm – 1:00 pm Fit & Fun - Gentle Exercise

Thursday July 18 18

11:00 am – 4:00 pm Hair by Erin @ The Salon

11:00 am – 4:00 pm

Hair by Erin @ The Salon

11:30 am – 12:30 pm Clog Dancing (Intermediate/Advanced)
11:30 am – 3:00 pm Community Cafe Open
1:45 pm – 2:15 pm Piano 1 to 1
2:15 pm – 3:15 pm Choir (Intermediate/Advanced)
6:00 pm – 8:30 pm Children & Young People Activities

6:00 pm – 8:30 pm

Children & Young People Activities

Must be booked, speak with Tracy Anderson

Friday July 19 19

10:00 am – 12:00 pm Beauty

10:00 am – 12:00 pm

Beauty

11:00 am – 3:00 pm Drop In
11:00 am – 3:00 pm Gardening Group
11:00 am – 1:00 pm Knit, natter & craft
12:00 pm – 1:00 pm Toddlers
1:30 pm – 2:30 pm Young Adults Music Workshop

Saturday July 20 20

Sunday July 21 21

Monday July 22 22

Tuesday July 23 23

11:00 am – 3:00 pm Community Cafe Open

Wednesday July 24 24

11:00 am – 3:00 pm Community Cafe Open
11:15 am – 12:15 pm Bingo - via Zoom and Centre
11:30 am – 12:00 pm Therabands (Intermediate/Advanced)
12:00 pm – 1:00 pm Recorders ensemble
12:15 pm – 1:00 pm Fit & Fun - Gentle Exercise

Thursday July 25 25

11:00 am – 4:00 pm Hair by Erin @ The Salon

11:00 am – 4:00 pm

Hair by Erin @ The Salon

11:30 am – 12:30 pm Clog Dancing (Intermediate/Advanced)
11:30 am – 3:00 pm Community Cafe Open
1:45 pm – 2:15 pm Piano 1 to 1
2:15 pm – 3:15 pm Choir (Intermediate/Advanced)
6:00 pm – 8:30 pm Children & Young People Activities

6:00 pm – 8:30 pm

Children & Young People Activities

Must be booked, speak with Tracy Anderson

Friday July 26 26

10:00 am – 12:00 pm Beauty

10:00 am – 12:00 pm

Beauty

11:00 am – 3:00 pm Drop In
11:00 am – 3:00 pm Gardening Group
11:00 am – 1:00 pm Knit, natter & craft
12:00 pm – 1:00 pm Toddlers
1:30 pm – 2:30 pm Young Adults Music Workshop

Saturday July 27 27

Sunday July 28 28

Monday July 29 29

Tuesday July 30 30

11:00 am – 3:00 pm Community Cafe Open

Wednesday July 31 31

11:00 am – 3:00 pm Community Cafe Open
11:15 am – 12:15 pm Bingo - via Zoom and Centre
11:30 am – 12:00 pm Therabands (Intermediate/Advanced)
12:00 pm – 1:00 pm Recorders ensemble
12:15 pm – 1:00 pm Fit & Fun - Gentle Exercise
August 2024
Monday
Tuesday
Wednesday
Thursday
Friday
Saturday
Sunday

Thursday August 1 1

11:00 am – 4:00 pm Hair by Erin @ The Salon

11:00 am – 4:00 pm

Hair by Erin @ The Salon

11:30 am – 12:30 pm Clog Dancing (Intermediate/Advanced)
11:30 am – 3:00 pm Community Cafe Open
1:45 pm – 2:15 pm Piano 1 to 1
2:15 pm – 3:15 pm Choir (Intermediate/Advanced)
6:00 pm – 8:30 pm Children & Young People Activities

6:00 pm – 8:30 pm

Children & Young People Activities

Must be booked, speak with Tracy Anderson

Friday August 2 2

10:00 am – 12:00 pm Beauty

10:00 am – 12:00 pm

Beauty

11:00 am – 3:00 pm Drop In
11:00 am – 3:00 pm Gardening Group
11:00 am – 1:00 pm Knit, natter & craft
12:00 pm – 1:00 pm Toddlers
1:30 pm – 2:30 pm Young Adults Music Workshop

Saturday August 3 3

Sunday August 4 4

Monday August 5 5

Tuesday August 6 6

11:00 am – 3:00 pm Community Cafe Open

Wednesday August 7 7

11:00 am – 3:00 pm Community Cafe Open
11:15 am – 12:15 pm Bingo - via Zoom and Centre
11:30 am – 12:00 pm Therabands (Intermediate/Advanced)
12:00 pm – 1:00 pm Recorders ensemble
12:15 pm – 1:00 pm Fit & Fun - Gentle Exercise

Thursday August 8 8

11:00 am – 4:00 pm Hair by Erin @ The Salon

11:00 am – 4:00 pm

Hair by Erin @ The Salon

11:30 am – 12:30 pm Clog Dancing (Intermediate/Advanced)
11:30 am – 3:00 pm Community Cafe Open
1:45 pm – 2:15 pm Piano 1 to 1
2:15 pm – 3:15 pm Choir (Intermediate/Advanced)
6:00 pm – 8:30 pm Children & Young People Activities

6:00 pm – 8:30 pm

Children & Young People Activities

Must be booked, speak with Tracy Anderson

Friday August 9 9

10:00 am – 12:00 pm Beauty

10:00 am – 12:00 pm

Beauty

11:00 am – 3:00 pm Drop In
11:00 am – 3:00 pm Gardening Group
11:00 am – 1:00 pm Knit, natter & craft
12:00 pm – 1:00 pm Toddlers
1:30 pm – 2:30 pm Young Adults Music Workshop

Saturday August 10 10

Sunday August 11 11

Monday August 12 12

Tuesday August 13 13

11:00 am – 3:00 pm Community Cafe Open

Wednesday August 14 14

11:00 am – 3:00 pm Community Cafe Open
11:15 am – 12:15 pm Bingo - via Zoom and Centre
11:30 am – 12:00 pm Therabands (Intermediate/Advanced)
12:00 pm – 1:00 pm Recorders ensemble
12:15 pm – 1:00 pm Fit & Fun - Gentle Exercise

Thursday August 15 15

11:00 am – 4:00 pm Hair by Erin @ The Salon

11:00 am – 4:00 pm

Hair by Erin @ The Salon

11:30 am – 12:30 pm Clog Dancing (Intermediate/Advanced)
11:30 am – 3:00 pm Community Cafe Open
1:45 pm – 2:15 pm Piano 1 to 1
2:15 pm – 3:15 pm Choir (Intermediate/Advanced)
6:00 pm – 8:30 pm Children & Young People Activities

6:00 pm – 8:30 pm

Children & Young People Activities

Must be booked, speak with Tracy Anderson

Friday August 16 16

10:00 am – 12:00 pm Beauty

10:00 am – 12:00 pm

Beauty

11:00 am – 3:00 pm Drop In
11:00 am – 3:00 pm Gardening Group
11:00 am – 1:00 pm Knit, natter & craft
12:00 pm – 1:00 pm Toddlers
1:30 pm – 2:30 pm Young Adults Music Workshop

Saturday August 17 17

Sunday August 18 18

Monday August 19 19

Tuesday August 20 20

11:00 am – 3:00 pm Community Cafe Open

Wednesday August 21 21

11:00 am – 3:00 pm Community Cafe Open
11:15 am – 12:15 pm Bingo - via Zoom and Centre
11:30 am – 12:00 pm Therabands (Intermediate/Advanced)
12:00 pm – 1:00 pm Recorders ensemble
12:15 pm – 1:00 pm Fit & Fun - Gentle Exercise

Thursday August 22 22

11:00 am – 4:00 pm Hair by Erin @ The Salon

11:00 am – 4:00 pm

Hair by Erin @ The Salon

11:30 am – 12:30 pm Clog Dancing (Intermediate/Advanced)
11:30 am – 3:00 pm Community Cafe Open
1:45 pm – 2:15 pm Piano 1 to 1
2:15 pm – 3:15 pm Choir (Intermediate/Advanced)
6:00 pm – 8:30 pm Children & Young People Activities

6:00 pm – 8:30 pm

Children & Young People Activities

Must be booked, speak with Tracy Anderson

Friday August 23 23

10:00 am – 12:00 pm Beauty

10:00 am – 12:00 pm

Beauty

11:00 am – 3:00 pm Drop In
11:00 am – 3:00 pm Gardening Group
11:00 am – 1:00 pm Knit, natter & craft
12:00 pm – 1:00 pm Toddlers
1:30 pm – 2:30 pm Young Adults Music Workshop

Saturday August 24 24

Sunday August 25 25

Monday August 26 26

Tuesday August 27 27

11:00 am – 3:00 pm Community Cafe Open

Wednesday August 28 28

11:00 am – 3:00 pm Community Cafe Open
11:15 am – 12:15 pm Bingo - via Zoom and Centre
11:30 am – 12:00 pm Therabands (Intermediate/Advanced)
12:00 pm – 1:00 pm Recorders ensemble
12:15 pm – 1:00 pm Fit & Fun - Gentle Exercise

Thursday August 29 29

11:00 am – 4:00 pm Hair by Erin @ The Salon

11:00 am – 4:00 pm

Hair by Erin @ The Salon

11:30 am – 12:30 pm Clog Dancing (Intermediate/Advanced)
11:30 am – 3:00 pm Community Cafe Open
1:45 pm – 2:15 pm Piano 1 to 1
2:15 pm – 3:15 pm Choir (Intermediate/Advanced)
6:00 pm – 8:30 pm Children & Young People Activities

6:00 pm – 8:30 pm

Children & Young People Activities

Must be booked, speak with Tracy Anderson

Friday August 30 30

10:00 am – 12:00 pm Beauty

10:00 am – 12:00 pm

Beauty

11:00 am – 3:00 pm Drop In
11:00 am – 3:00 pm Gardening Group
11:00 am – 1:00 pm Knit, natter & craft
12:00 pm – 1:00 pm Toddlers
1:30 pm – 2:30 pm Young Adults Music Workshop

Saturday August 31 31
September 2024
Monday
Tuesday
Wednesday
Thursday
Friday
Saturday
Sunday

Sunday September 1 1

Monday September 2 2

Tuesday September 3 3

11:00 am – 3:00 pm Community Cafe Open

Wednesday September 4 4

11:00 am – 3:00 pm Community Cafe Open
11:15 am – 12:15 pm Bingo - via Zoom and Centre
11:30 am – 12:00 pm Therabands (Intermediate/Advanced)
12:00 pm – 1:00 pm Recorders ensemble
12:15 pm – 1:00 pm Fit & Fun - Gentle Exercise

Thursday September 5 5

11:00 am – 4:00 pm Hair by Erin @ The Salon

11:00 am – 4:00 pm

Hair by Erin @ The Salon

11:30 am – 12:30 pm Clog Dancing (Intermediate/Advanced)
11:30 am – 3:00 pm Community Cafe Open
1:45 pm – 2:15 pm Piano 1 to 1
2:15 pm – 3:15 pm Choir (Intermediate/Advanced)
6:00 pm – 8:30 pm Children & Young People Activities

6:00 pm – 8:30 pm

Children & Young People Activities

Must be booked, speak with Tracy Anderson

Friday September 6 6

10:00 am – 12:00 pm Beauty

10:00 am – 12:00 pm

Beauty

11:00 am – 3:00 pm Drop In
11:00 am – 3:00 pm Gardening Group
11:00 am – 1:00 pm Knit, natter & craft
12:00 pm – 1:00 pm Toddlers
1:30 pm – 2:30 pm Young Adults Music Workshop

Saturday September 7 7

Sunday September 8 8

Monday September 9 9

Tuesday September 10 10

11:00 am – 3:00 pm Community Cafe Open

Wednesday September 11 11

11:00 am – 3:00 pm Community Cafe Open
11:15 am – 12:15 pm Bingo - via Zoom and Centre
11:30 am – 12:00 pm Therabands (Intermediate/Advanced)
12:00 pm – 1:00 pm Recorders ensemble
12:15 pm – 1:00 pm Fit & Fun - Gentle Exercise

Thursday September 12 12

11:00 am – 4:00 pm Hair by Erin @ The Salon

11:00 am – 4:00 pm

Hair by Erin @ The Salon

11:30 am – 12:30 pm Clog Dancing (Intermediate/Advanced)
11:30 am – 3:00 pm Community Cafe Open
1:45 pm – 2:15 pm Piano 1 to 1
2:15 pm – 3:15 pm Choir (Intermediate/Advanced)
6:00 pm – 8:30 pm Children & Young People Activities

6:00 pm – 8:30 pm

Children & Young People Activities

Must be booked, speak with Tracy Anderson

Friday September 13 13

10:00 am – 12:00 pm Beauty

10:00 am – 12:00 pm

Beauty

11:00 am – 3:00 pm Drop In
11:00 am – 3:00 pm Gardening Group
11:00 am – 1:00 pm Knit, natter & craft
12:00 pm – 1:00 pm Toddlers
1:30 pm – 2:30 pm Young Adults Music Workshop

Saturday September 14 14

Sunday September 15 15

Monday September 16 16

Tuesday September 17 17

11:00 am – 3:00 pm Community Cafe Open

Wednesday September 18 18

11:00 am – 3:00 pm Community Cafe Open
11:15 am – 12:15 pm Bingo - via Zoom and Centre
11:30 am – 12:00 pm Therabands (Intermediate/Advanced)
12:00 pm – 1:00 pm Recorders ensemble
12:15 pm – 1:00 pm Fit & Fun - Gentle Exercise

Thursday September 19 19

11:00 am – 4:00 pm Hair by Erin @ The Salon

11:00 am – 4:00 pm

Hair by Erin @ The Salon

11:30 am – 12:30 pm Clog Dancing (Intermediate/Advanced)
11:30 am – 3:00 pm Community Cafe Open
1:45 pm – 2:15 pm Piano 1 to 1
2:15 pm – 3:15 pm Choir (Intermediate/Advanced)
6:00 pm – 8:30 pm Children & Young People Activities

6:00 pm – 8:30 pm

Children & Young People Activities

Must be booked, speak with Tracy Anderson

Friday September 20 20

10:00 am – 12:00 pm Beauty

10:00 am – 12:00 pm

Beauty

11:00 am – 3:00 pm Drop In
11:00 am – 3:00 pm Gardening Group
11:00 am – 1:00 pm Knit, natter & craft
12:00 pm – 1:00 pm Toddlers
1:30 pm – 2:30 pm Young Adults Music Workshop

Saturday September 21 21

Sunday September 22 22

Monday September 23 23

Tuesday September 24 24

11:00 am – 3:00 pm Community Cafe Open

Wednesday September 25 25

11:00 am – 3:00 pm Community Cafe Open
11:15 am – 12:15 pm Bingo - via Zoom and Centre
11:30 am – 12:00 pm Therabands (Intermediate/Advanced)
12:00 pm – 1:00 pm Recorders ensemble
12:15 pm – 1:00 pm Fit & Fun - Gentle Exercise

Thursday September 26 26

11:00 am – 4:00 pm Hair by Erin @ The Salon

11:00 am – 4:00 pm

Hair by Erin @ The Salon

11:30 am – 12:30 pm Clog Dancing (Intermediate/Advanced)
11:30 am – 3:00 pm Community Cafe Open
1:45 pm – 2:15 pm Piano 1 to 1
2:15 pm – 3:15 pm Choir (Intermediate/Advanced)
6:00 pm – 8:30 pm Children & Young People Activities

6:00 pm – 8:30 pm

Children & Young People Activities

Must be booked, speak with Tracy Anderson

Friday September 27 27

10:00 am – 12:00 pm Beauty

10:00 am – 12:00 pm

Beauty

11:00 am – 3:00 pm Drop In
11:00 am – 3:00 pm Gardening Group
11:00 am – 1:00 pm Knit, natter & craft
12:00 pm – 1:00 pm Toddlers
1:30 pm – 2:30 pm Young Adults Music Workshop

Saturday September 28 28

Sunday September 29 29

Monday September 30 30
October 2024
Monday
Tuesday
Wednesday
Thursday
Friday
Saturday
Sunday

Tuesday October 1 1

11:00 am – 3:00 pm Community Cafe Open

Wednesday October 2 2

11:00 am – 3:00 pm Community Cafe Open
11:15 am – 12:15 pm Bingo - via Zoom and Centre
11:30 am – 12:00 pm Therabands (Intermediate/Advanced)
12:00 pm – 1:00 pm Recorders ensemble
12:15 pm – 1:00 pm Fit & Fun - Gentle Exercise

Thursday October 3 3

11:00 am – 4:00 pm Hair by Erin @ The Salon

11:00 am – 4:00 pm

Hair by Erin @ The Salon

11:30 am – 12:30 pm Clog Dancing (Intermediate/Advanced)
11:30 am – 3:00 pm Community Cafe Open
1:45 pm – 2:15 pm Piano 1 to 1
2:15 pm – 3:15 pm Choir (Intermediate/Advanced)
6:00 pm – 8:30 pm Children & Young People Activities

6:00 pm – 8:30 pm

Children & Young People Activities

Must be booked, speak with Tracy Anderson

Friday October 4 4

10:00 am – 12:00 pm Beauty

10:00 am – 12:00 pm

Beauty

11:00 am – 3:00 pm Drop In
11:00 am – 3:00 pm Gardening Group
11:00 am – 1:00 pm Knit, natter & craft
12:00 pm – 1:00 pm Toddlers
1:30 pm – 2:30 pm Young Adults Music Workshop

Saturday October 5 5

Sunday October 6 6

Monday October 7 7

Tuesday October 8 8

11:00 am – 3:00 pm Community Cafe Open

Wednesday October 9 9

11:00 am – 3:00 pm Community Cafe Open
11:15 am – 12:15 pm Bingo - via Zoom and Centre
11:30 am – 12:00 pm Therabands (Intermediate/Advanced)
12:00 pm – 1:00 pm Recorders ensemble
12:15 pm – 1:00 pm Fit & Fun - Gentle Exercise

Thursday October 10 10

11:00 am – 4:00 pm Hair by Erin @ The Salon

11:00 am – 4:00 pm

Hair by Erin @ The Salon

11:30 am – 12:30 pm Clog Dancing (Intermediate/Advanced)
11:30 am – 3:00 pm Community Cafe Open
1:45 pm – 2:15 pm Piano 1 to 1
2:15 pm – 3:15 pm Choir (Intermediate/Advanced)
6:00 pm – 8:30 pm Children & Young People Activities

6:00 pm – 8:30 pm

Children & Young People Activities

Must be booked, speak with Tracy Anderson

Friday October 11 11

10:00 am – 12:00 pm Beauty

10:00 am – 12:00 pm

Beauty

11:00 am – 3:00 pm Drop In
11:00 am – 3:00 pm Gardening Group
11:00 am – 1:00 pm Knit, natter & craft
12:00 pm – 1:00 pm Toddlers
1:30 pm – 2:30 pm Young Adults Music Workshop

Saturday October 12 12

Sunday October 13 13

Monday October 14 14

Tuesday October 15 15

11:00 am – 3:00 pm Community Cafe Open

Wednesday October 16 16

11:00 am – 3:00 pm Community Cafe Open
11:15 am – 12:15 pm Bingo - via Zoom and Centre
11:30 am – 12:00 pm Therabands (Intermediate/Advanced)
12:00 pm – 1:00 pm Recorders ensemble
12:15 pm – 1:00 pm Fit & Fun - Gentle Exercise

Thursday October 17 17

11:00 am – 4:00 pm Hair by Erin @ The Salon

11:00 am – 4:00 pm

Hair by Erin @ The Salon

11:30 am – 12:30 pm Clog Dancing (Intermediate/Advanced)
11:30 am – 3:00 pm Community Cafe Open
1:45 pm – 2:15 pm Piano 1 to 1
2:15 pm – 3:15 pm Choir (Intermediate/Advanced)
6:00 pm – 8:30 pm Children & Young People Activities

6:00 pm – 8:30 pm

Children & Young People Activities

Must be booked, speak with Tracy Anderson

Friday October 18 18

10:00 am – 12:00 pm Beauty

10:00 am – 12:00 pm

Beauty

11:00 am – 3:00 pm Drop In
11:00 am – 3:00 pm Gardening Group
11:00 am – 1:00 pm Knit, natter & craft
12:00 pm – 1:00 pm Toddlers
1:30 pm – 2:30 pm Young Adults Music Workshop

Saturday October 19 19

Sunday October 20 20

Monday October 21 21

Tuesday October 22 22

11:00 am – 3:00 pm Community Cafe Open

Wednesday October 23 23

11:00 am – 3:00 pm Community Cafe Open
11:15 am – 12:15 pm Bingo - via Zoom and Centre
11:30 am – 12:00 pm Therabands (Intermediate/Advanced)
12:00 pm – 1:00 pm Recorders ensemble
12:15 pm – 1:00 pm Fit & Fun - Gentle Exercise

Thursday October 24 24

11:00 am – 4:00 pm Hair by Erin @ The Salon

11:00 am – 4:00 pm

Hair by Erin @ The Salon

11:30 am – 12:30 pm Clog Dancing (Intermediate/Advanced)
11:30 am – 3:00 pm Community Cafe Open
1:45 pm – 2:15 pm Piano 1 to 1
2:15 pm – 3:15 pm Choir (Intermediate/Advanced)
6:00 pm – 8:30 pm Children & Young People Activities

6:00 pm – 8:30 pm

Children & Young People Activities

Must be booked, speak with Tracy Anderson

Friday October 25 25

10:00 am – 12:00 pm Beauty

10:00 am – 12:00 pm

Beauty

11:00 am – 3:00 pm Drop In
11:00 am – 3:00 pm Gardening Group
11:00 am – 1:00 pm Knit, natter & craft
12:00 pm – 1:00 pm Toddlers
1:30 pm – 2:30 pm Young Adults Music Workshop

Saturday October 26 26

Sunday October 27 27

Monday October 28 28

Tuesday October 29 29

10:00 am – 2:00 pm Community Cafe Open

Wednesday October 30 30

10:00 am – 2:00 pm Community Cafe Open
10:15 am – 11:15 am Bingo - via Zoom and Centre
10:30 am – 11:00 am Therabands (Intermediate/Advanced)
11:00 am – 12:00 pm Recorders ensemble
11:15 am – 12:00 pm Fit & Fun - Gentle Exercise

Thursday October 31 31

10:00 am – 3:00 pm Hair by Erin @ The Salon

10:00 am – 3:00 pm

Hair by Erin @ The Salon

10:30 am – 11:30 am Clog Dancing (Intermediate/Advanced)
10:30 am – 2:00 pm Community Cafe Open
12:45 pm – 1:15 pm Piano 1 to 1
1:15 pm – 2:15 pm Choir (Intermediate/Advanced)
5:00 pm – 7:30 pm Children & Young People Activities

5:00 pm – 7:30 pm

Children & Young People Activities

Must be booked, speak with Tracy Anderson
November 2024
Monday
Tuesday
Wednesday
Thursday
Friday
Saturday
Sunday

Friday November 1 1

9:00 am – 11:00 am Beauty
10:00 am – 2:00 pm Drop In
10:00 am – 2:00 pm Gardening Group
10:00 am – 12:00 pm Knit, natter & craft
11:00 am – 12:00 pm Toddlers
12:30 pm – 1:30 pm Young Adults Music Workshop

Saturday November 2 2

Sunday November 3 3

Monday November 4 4

Tuesday November 5 5

10:00 am – 2:00 pm Community Cafe Open

Wednesday November 6 6

10:00 am – 2:00 pm Community Cafe Open
10:15 am – 11:15 am Bingo - via Zoom and Centre
10:30 am – 11:00 am Therabands (Intermediate/Advanced)
11:00 am – 12:00 pm Recorders ensemble
11:15 am – 12:00 pm Fit & Fun - Gentle Exercise

Thursday November 7 7

10:00 am – 3:00 pm Hair by Erin @ The Salon

10:00 am – 3:00 pm

Hair by Erin @ The Salon

10:30 am – 11:30 am Clog Dancing (Intermediate/Advanced)
10:30 am – 2:00 pm Community Cafe Open
12:45 pm – 1:15 pm Piano 1 to 1
1:15 pm – 2:15 pm Choir (Intermediate/Advanced)
5:00 pm – 7:30 pm Children & Young People Activities

5:00 pm – 7:30 pm

Children & Young People Activities

Must be booked, speak with Tracy Anderson

Friday November 8 8

9:00 am – 11:00 am Beauty
10:00 am – 2:00 pm Drop In
10:00 am – 2:00 pm Gardening Group
10:00 am – 12:00 pm Knit, natter & craft
11:00 am – 12:00 pm Toddlers
12:30 pm – 1:30 pm Young Adults Music Workshop

Saturday November 9 9

Sunday November 10 10

Monday November 11 11

Tuesday November 12 12

10:00 am – 2:00 pm Community Cafe Open

Wednesday November 13 13

10:00 am – 2:00 pm Community Cafe Open
10:15 am – 11:15 am Bingo - via Zoom and Centre
10:30 am – 11:00 am Therabands (Intermediate/Advanced)
11:00 am – 12:00 pm Recorders ensemble
11:15 am – 12:00 pm Fit & Fun - Gentle Exercise

Thursday November 14 14

10:00 am – 3:00 pm Hair by Erin @ The Salon

10:00 am – 3:00 pm

Hair by Erin @ The Salon

10:30 am – 11:30 am Clog Dancing (Intermediate/Advanced)
10:30 am – 2:00 pm Community Cafe Open
12:45 pm – 1:15 pm Piano 1 to 1
1:15 pm – 2:15 pm Choir (Intermediate/Advanced)
5:00 pm – 7:30 pm Children & Young People Activities

5:00 pm – 7:30 pm

Children & Young People Activities

Must be booked, speak with Tracy Anderson

Friday November 15 15

9:00 am – 11:00 am Beauty
10:00 am – 2:00 pm Drop In
10:00 am – 2:00 pm Gardening Group
10:00 am – 12:00 pm Knit, natter & craft
11:00 am – 12:00 pm Toddlers
12:30 pm – 1:30 pm Young Adults Music Workshop

Saturday November 16 16

Sunday November 17 17

Monday November 18 18

Tuesday November 19 19

10:00 am – 2:00 pm Community Cafe Open

Wednesday November 20 20

10:00 am – 2:00 pm Community Cafe Open
10:15 am – 11:15 am Bingo - via Zoom and Centre
10:30 am – 11:00 am Therabands (Intermediate/Advanced)
11:00 am – 12:00 pm Recorders ensemble
11:15 am – 12:00 pm Fit & Fun - Gentle Exercise

Thursday November 21 21

10:00 am – 3:00 pm Hair by Erin @ The Salon

10:00 am – 3:00 pm

Hair by Erin @ The Salon

10:30 am – 11:30 am Clog Dancing (Intermediate/Advanced)
10:30 am – 2:00 pm Community Cafe Open
12:45 pm – 1:15 pm Piano 1 to 1
1:15 pm – 2:15 pm Choir (Intermediate/Advanced)
5:00 pm – 7:30 pm Children & Young People Activities

5:00 pm – 7:30 pm

Children & Young People Activities

Must be booked, speak with Tracy Anderson

Friday November 22 22

9:00 am – 11:00 am Beauty
10:00 am – 2:00 pm Drop In
10:00 am – 2:00 pm Gardening Group
10:00 am – 12:00 pm Knit, natter & craft
11:00 am – 12:00 pm Toddlers
12:30 pm – 1:30 pm Young Adults Music Workshop

Saturday November 23 23

Sunday November 24 24

Monday November 25 25

Tuesday November 26 26

10:00 am – 2:00 pm Community Cafe Open

Wednesday November 27 27

10:00 am – 2:00 pm Community Cafe Open
10:15 am – 11:15 am Bingo - via Zoom and Centre
10:30 am – 11:00 am Therabands (Intermediate/Advanced)
11:00 am – 12:00 pm Recorders ensemble
11:15 am – 12:00 pm Fit & Fun - Gentle Exercise

Thursday November 28 28

10:00 am – 3:00 pm Hair by Erin @ The Salon

10:00 am – 3:00 pm

Hair by Erin @ The Salon

10:30 am – 11:30 am Clog Dancing (Intermediate/Advanced)
10:30 am – 2:00 pm Community Cafe Open
12:45 pm – 1:15 pm Piano 1 to 1
1:15 pm – 2:15 pm Choir (Intermediate/Advanced)
5:00 pm – 7:30 pm Children & Young People Activities

5:00 pm – 7:30 pm

Children & Young People Activities

Must be booked, speak with Tracy Anderson

Friday November 29 29

9:00 am – 11:00 am Beauty
10:00 am – 2:00 pm Drop In
10:00 am – 2:00 pm Gardening Group
10:00 am – 12:00 pm Knit, natter & craft
11:00 am – 12:00 pm Toddlers
12:30 pm – 1:30 pm Young Adults Music Workshop

Saturday November 30 30
NTDF Cafe is now open Tuesday, Wednesday and Friday - 10:00 - 14:00 - Full Menu
All adult sessions £3.00 per session - 10 week blocks - Songs around the piano £3.50 per session